If you purchased a monthly RoGold Ultimate subscription, it is very easy to upgrade to yearly whenever you wish to. You can do this from the account portal, found on our website:
Your Account (rogold.live)
. After navigating to this link, click the "Manage Account" button. This will open a window, where you have to enter your email, and enter the code that you will receive by email. After doing so, you should see something like this: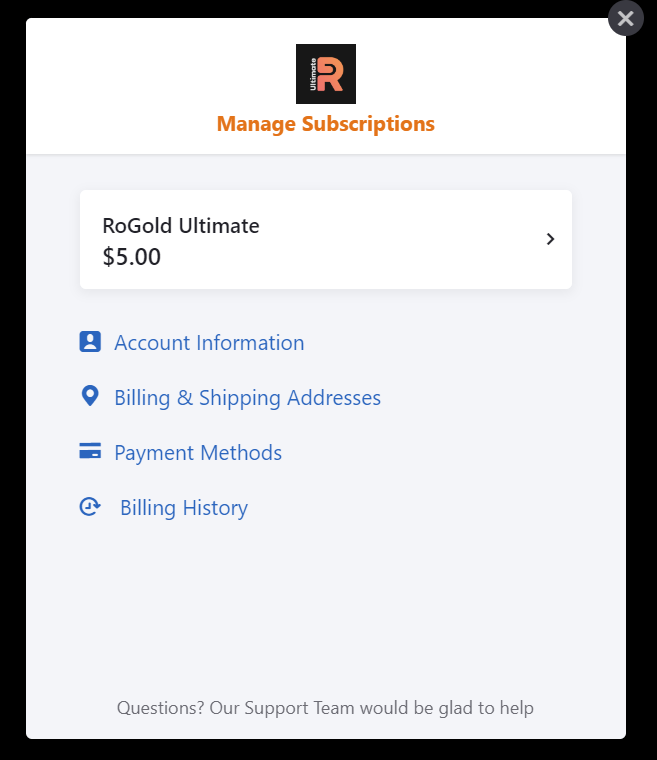 Now, click on the big button saying "RoGold Ultimate" and indicating your current paying price, which is the $5 version. Now click the "Edit Subscription" button, which should take you to this page: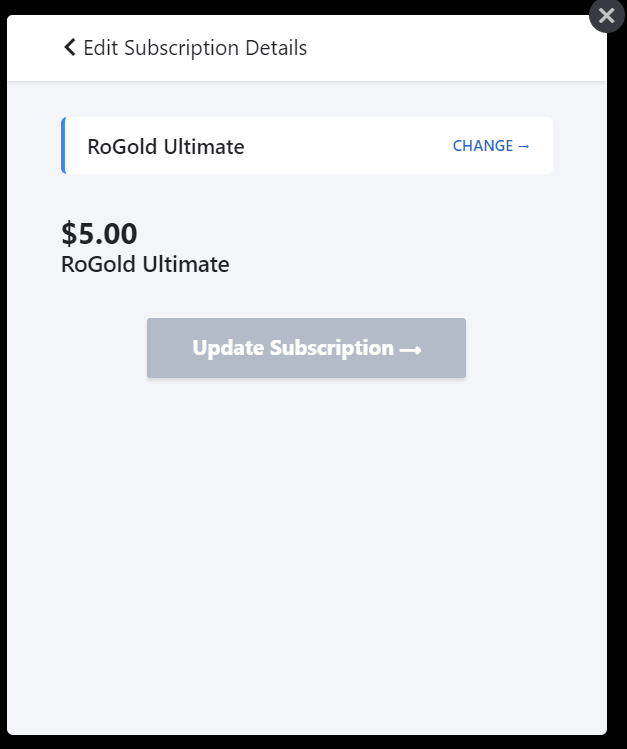 Click the "CHANGE" button.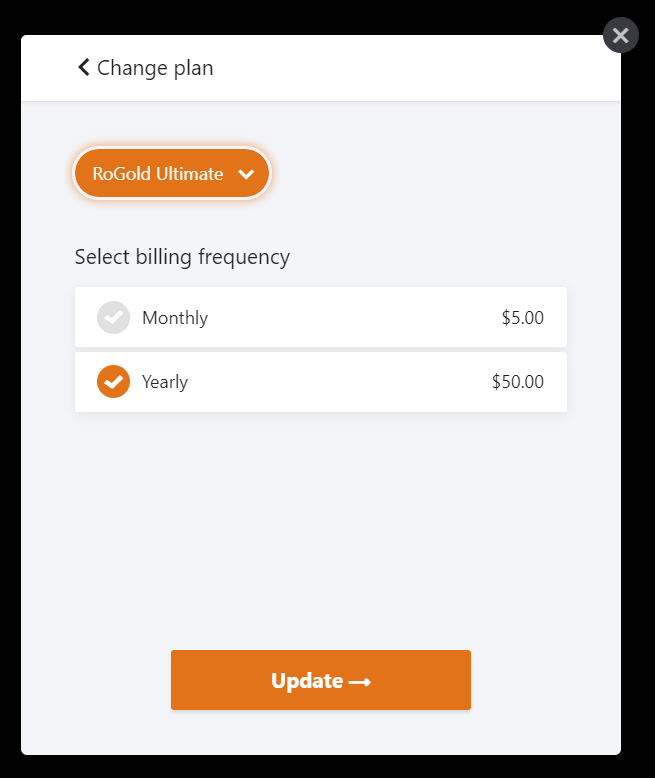 You should now be able to click "Update", which will bring you to the final screen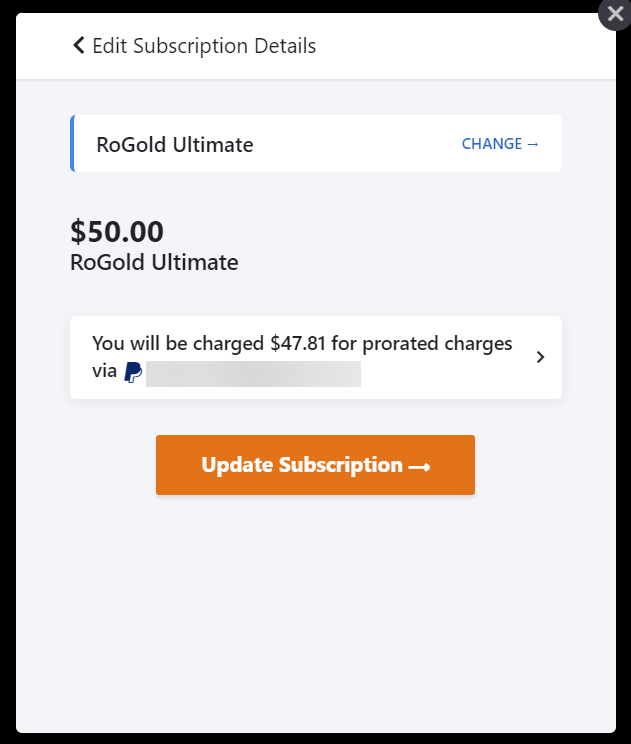 Then click "Update Subscription", and your RoGold Ultimate subscription will be changed from a monthly to a yearly subscription.