Before checking out with your brand new RoGold Ultimate subscription, we need to verify your email. To do that, you head to the
RoGold Ultimate website
and click "Subscribe" on any of the available options. This will open a popup, and your screen should look like this: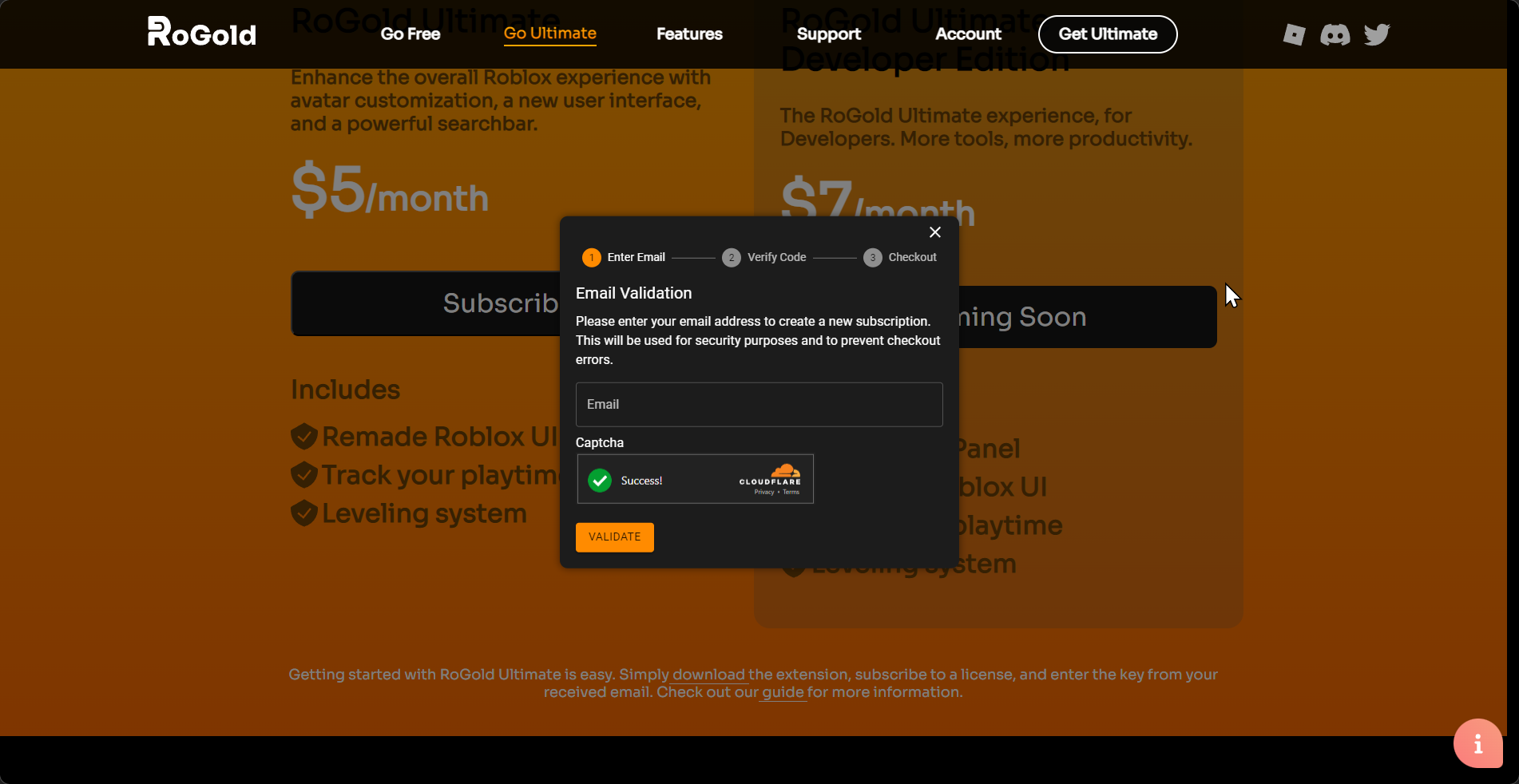 Now, enter your email that you wish to have linked to the RoGold Ultimate subscription, in the "Email" field. Make sure that you are typing the email correctly. If needed, press the captcha to verify that you are a human. Now you can click the "VALIDATE" button which, if you entered a correct email, will take you to the enter code screen: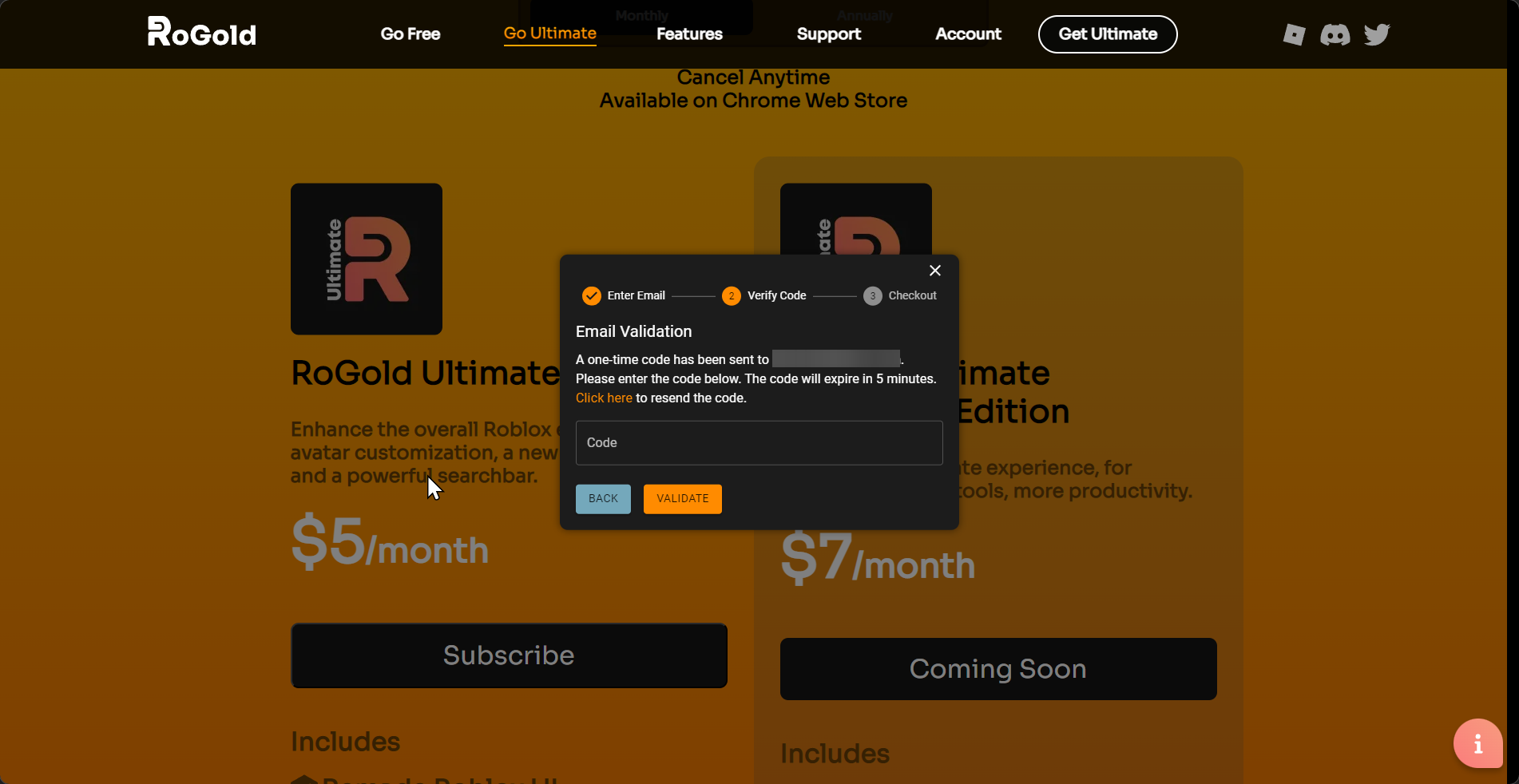 Check your email, and enter the one-time code that you have received. The email will look something like this: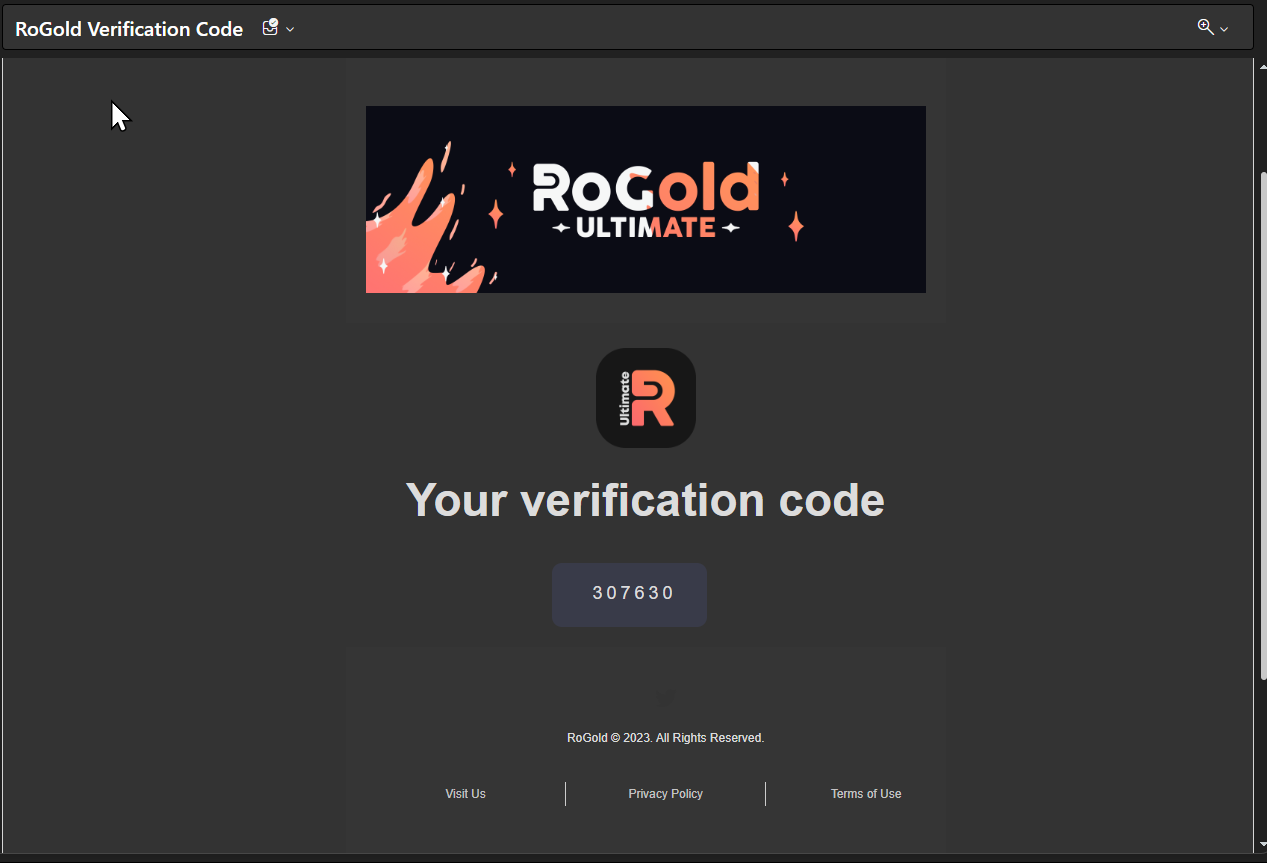 Now take this code, and enter it into the "Code" field in the popup on the RoGold website. Now press the "VALIDATE" button again. If successfull, this will instantly open the checkout window, where you can proceed with your purchase.

After verifying your email once, you will not need to do so again.